Figure of A is an accessories brand inspired by Japanese rope bondage – Shibari, designed by rope artist and fashion designer, Anna Kii.
After practising rope bondage for 4 years, Anna's idea of wearable Shibari was born – tying together her passion for Shibari and design. Figure of A translates traditional rope patterns used for binding the body to clothes and accessories, where rope has both a functional and decorative purpose.
Edgy, architectural, feminine and body-aware, Figure of A pieces function equally well as part of your everyday styling as they do as part of a fetish-heavy ensemble. It is Anna's hope that her product's wearability and amenity with contemporary fashion will help lift Shibari from the underground, recontextualising the art form in the public imagination to the aesthetic, sensual and consensual practise it truly is.
STORY OF SHIBARI
In Japanese the word 'shibari' simply means 'to tie.' The contemporary meaning of the word describes an artistic form of Japanese rope bondage.
Originating from the ancient martial art, Hojojutsu, and turn of the century artist, Seiu Ito's torture Shunga, Shibari was popularised in the 1950s Japanese erotic magazines. Now, it is an aesthetic bondage form practised across the world. But before your thoughts spiral out of control and straight into the Fifty Shades realm, let us stop you right there.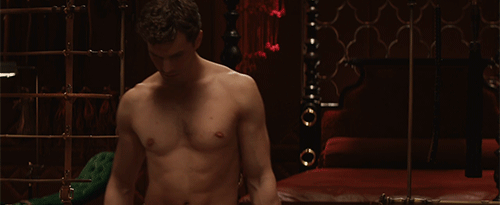 The Rise of Hojojutsu
During the mid 1400's, Japanese warriors popularised 'quick capture' techniques, where rope was used to restrain enemies on the battlefield. By the 1600's rope had become a key part of law enforcement. The act of capturing, binding, and restraining criminals (or suspects) with rope continued to evolve for over another 200 years, before the martial art now most commonly known as HojoJutsu began to disappear from society.
Hojojutsu is now a relatively obscure martial art, but it is still practiced in Japan, and has spread to other countries around the globe.
Key points concerning ropes traditionally used in Hojojutsu:
Most Ryu (Schools) utilised two primary ropes. A shorter rope for capture, and a longer rope for restraint. The longer ropes, or 'main' ropes were different at many levels, and there was no one  'correct' construction of rope that was used exclusively. There were, however, common themes:
All ropes were made from natural fibres – predominantly jute, but also hemp and even flax, though the later was far less common
'Lengths', also known as 'Ken', were measured directly in proportion to arm span. Typical lengths began at twice a person's arm span for the shorter capture ropes (hayanawa – commonly translated as 'fast rope') and ranged up to fourteen body lengths for the main rope (hon nawa / honnawa).
The Art of Shibari there is more in that Art from what you think. Shibari may often be associated with fetish practitioners and latex body suits but what many don't know is that it's a learned skill. What's more, the benefits transcend the sexual. In fact if done right and with respect for the Rope Bottom or the person being trussed up, it can be mentally stimulating and relaxing. The aesthetic arrangement of ropes and knots on the model's body in Shibari rigging emphasizes characteristics like sensuality, vulnerability, and also strength.
SHIBARI collection by Figure of A – it is philosophy, imagination and combined with a completely new approach to the design and use of lingerie and accsesoires. The products are distinguished with numerous details- red inserts are the attractive variety on the black and shiny material which is the base of each product. Figure of A use the materials of high quality and traditionally they pay special attention to the quality of production. Each of the items is the original project designed and handmade with love.
Make a statement even in a sweater weather, layer your winter wardrobe with a sexy accessories from Figure of A